Immaculate Conception: Holy day of Obligation
Mass Times
MASS SCHEDULE

Daily Mass:

Monday: 7:15 am
Tuesday: 7:15 am
Wednesday: 7:15 am
Thursday: 7:15 am
Friday: 12:10 pm
Saturday: 7:15 am

Weekend Mass:

Saturday: Sunday anticipatory Mass at 5:00 pm

Sunday: 7:30 am, 9:00 am, 11:00 am, 5:00 pm


CONFESSION SCHEDULE

Monday: 7:00 am - 7:10 am; 7:45-8:00 am
Tuesday: 7:00 am - 7:10 am; 7:45-8:00 am
Wednesday: 7:00 am - 7:10 am; 7:45-8:00 am
Thursday: 7:00 am - 7:10 am; 7:45-8:00 am
Friday: 11:40 am - 12:05 am

Saturday: 7:00 am - 7:10 am; 7:45-8:00 am
4:00 pm - 4:50 pm
Mass Live Streaming
The following Masses are live streamed:
Sundays: 7:30am | Mon-Thu: 7:15am | Friday: 12:10pm | Saturday: 7:15am
To view archive Masses, go to our
Donations
Instructions for New Users
Instructions for Returning Users
SHARING YOUR HARVEST - more effectively (Grain, Corn, Beans, Cattle, Etc.) Cash basis farmers who harvest their crops in the fall and make their plans for spring planting often find that making charitable gifts is a great way to do tax planning.
Flocknote
Office Hours
St. Michael's Parish Staff is happy to serve you between the hours of 8:00 am to 4:30 pm, Monday through Thursday and Fridays from 8:00 am to 3:00 pm.


The Parish Office is closed on Holidays and Holy Days.

Winter: The Parish Office will be closed when School is canceled due to inclement weather.

St. Michael's Parish Office:
(701) 772-2624

Religious Education Office:
(701) 772-2282

St. Michael's School Office:
(701) 772-1822
Pastor

Associate Pastor

Deacon
Daily Reading
Weekly reading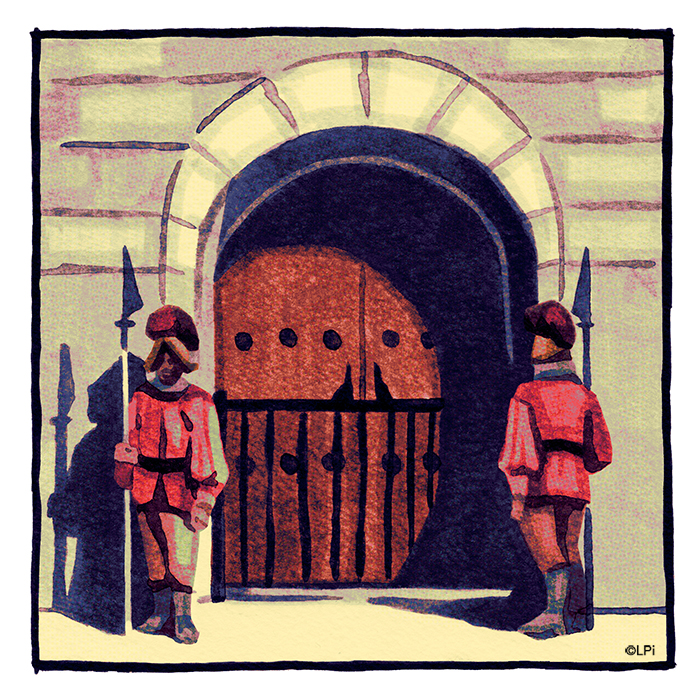 Weekly reading
Readings for the week of December 3, 2023
© Liturgical Publications Inc
Catechesis of the Good Shepherd
Catechesis of the Good Shepherd: The Little Flower Atrium
We are excited to begin our second year of Catechesis of the Good Shepherd! We are busy working, planning, and setting up this special place where our youngest members can grow and nurture their relationship with God!
We are a Level I Catechesis of the Good Shepherd (CGS) atrium, which is set up for 3 -6 year old children.
Read more about the program here
The program is full right now! Please email Jennifer Carlson if you wish to be put on a waiting list.
---
Religious Education Registration
St. Michael's Church Religious Education Registration is Open!
Register TODAY!
St. Michael's Religious Education Classes begin Wednesday, September 13th at 6:30 pm.
Parents and Students meet in the church for opening Mass.
We have classes for students grades K-12.
More information is noted on the Registration form.
All Grades: Register and make your payment here.
---
Grades K-8:
Marie Vetter is the DRE for Grades K-8. If you have questions, please contact Marie: [email protected] or call the Religious Education Office and leave a message (701) 772-2282.
---
GRADES 9-12: St. Michael's Youth Group
Please register for Youth Group by using the above link.
Our theme this year is "Your Story." Everyone has a story to tell. We will look at stories in Scripture, especially through the light of using a story to bring Christ to others. We will also look at our own stories. By understanding our own identity with others. God works in all of our lives, and how great of an opportunity it is for us to be able to share His works with others through our testimonies. Attraction rather than promotion is a great way to reach hose who have fallen away, and our goal this year is to be able to convey to others the love that God has for them by sharing how He has worked in our own lives. We would love for your son or daughter to join us this year for classes, or for our activities and events. The Youth Group is a great opportunity to build friendships and have fun with peers.
Matthew Samson is the DRE for Grades 9-12.
For questions, please contact him by email: [email protected]
---