Religious Education Registration
St. Michael's provides religious education classes for students in Grades K-12.
Opening Mass/First Day is September 14th, 6:30 pm in the church. Parents and students attend.
If you have any questions, please call the RE Office (701) 772-2282 and leave a message.
Tuition is $70/child with a cap of $150.
Online Payment: https://www.wesharegiving.org/App/Form/e3999265-b284-46c4-88f8-c70a3d1c4853
Catechesis of the Good Shepherd: The Little Flower Atrium, St. Michael's Church, Grand Forks
We are excited to be opening a Catechesis of the Good Shepherd atrium here in Grand Forks! This is our inaugural year and we are busy working, planning, and setting up this special place where our youngest members can grow and nurture their relationship with God!
We are Level I Catechesis of the Good Shepherd (CGS) atrium, which is set up for 3-6 year old children. Enrollment is capped at ten children per class.
Read more about this program here
Registration form here
Mass Times
MASS SCHEDULE (Updated 8/15/22)

Daily Mass:

Monday: 7:15 am
Tuesday: 7:15 am
Wednesday: 7:15 am
Thursday: 7:15 am
Friday: 12:10 pm
Saturday: 7:15 am

Weekend Mass:

Saturday: Sunday anticipatory Mass at 5:00 pm

Sunday: 7:30 am, 9:00 am, 11:00 am, 5:00 pm


CONFESSION SCHEDULE

Monday: 7:00 am - 7:10 am; 7:45-8:00 am
Tuesday: 7:00 am - 7:10 am; 7:45-8:00 am
Wednesday: 7:00 am - 7:10 am; 7:45-8:00 am
Thursday: 7:00 am - 7:10 am; 7:45-8:00 am
Friday: 11:40 am - 12:05 am

Saturday: 7:00 am - 7:10 am; 7:45-8:00 am
4:00 pm - 4:50 pm
Flocknote
Office Hours
St. Michael's Parish Staff is happy to serve you between the hours of 8:00 am to 4:30 pm, Monday through Thursday and Fridays from 8:00 am to 12 Noon.


The Parish Office is closed on Holidays and Holy Days.

Winter: The Parish Office will be closed when School is canceled due to inclement weather.

St. Michael's Parish Office:
(701) 772-2624

Religious Education Office:
(701) 772-2282

St. Michael's School Office:
(701) 772-1822
Daily Reading
Weekly reading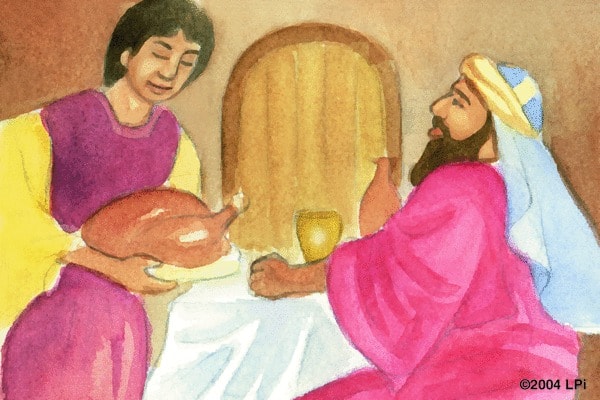 Weekly reading
Readings for the week of October 2, 2022
© Liturgical Publications Inc